ABOUT PEAKE FRUIT LTD
Peake Fruit Ltd. a first-class fruit growing, storing, packing and marketing company – is a subsidiary of The Boxford Group, a family-owned business founded by Bill and Devora Peake. The Peake family has been producing top-quality fruit in East Anglia for the last 60 years. From a small 120-acre apple farm, the Peake's entrepreneurial skills have developed a thriving and diverse group of companies which have grown to include golf, leisure and fruit processing businesses on 900 acres of land.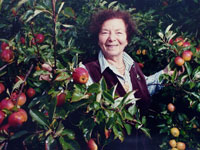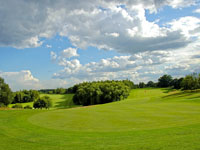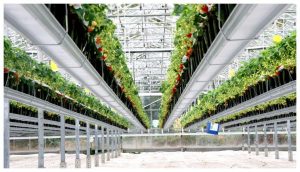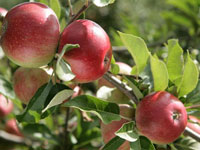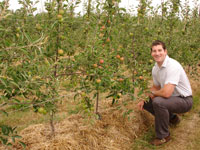 A FAMILY-RUN BUSINESS
In the 50s and 60s the Peake family supplied prestigious London Stores and Hotels with fruit, vegetables, meat and dairy products and they soon built up a reputation for producing top quality wholesome food. They were also founder members of the Soil Association and as pioneers of this movement, grew a wide variety of organic fruit, cereals and vegetables.
Part of the Peake's success in producing a best quality English apple was attributed to a pioneering irrigation scheme installed in 1958 – at that time, the largest private irrigation system in Europe.
When Britain joined the EEC in 1969 Bill and Devora had the foresight to diversify their farm into two quite different directions which would help secure their future success in the face of growing competition from abroad.
The first development was to buy a fruit press and process their so-called "unsaleable" apples into a top quality farm pressed juice – "Copella". It soon became brand leader for freshly pressed English apple juice, a position which it maintained right up to its sale in December 1997 to Tropicana UK Ltd. The family was also proud to be awarded the Royal Warrant for Copella earlier in 1997.
The second diversification was the creation by Bill and Devora of two 18-hole championship golf courses – renowned for their outstanding natural beauty in the heart of Constable Country – forming the Stoke by Nayland Club Ltd. The club has recently been further developed to include a large conference centre (The Constable Rooms), health and fitness club (Peake Fitness) and the Stoke by Nayland Hotel.
The Peake family achieved national fame when Sir John Harvey Jones selected them for one of his "Troubleshooter" BBC TV Documentaries made in 1989 and 1992 and again ten years later in a follow-up documentary when Sir John visited Peake Fruit, Plantsman and the Stoke by Nayland Club.
In 1996, in recognition of her lifetime's work, Devora Peake's efforts were acknowledged when she was awarded the MBE for services to the Fruit and Fruit Juice Industries and she was made a fellow of the Royal Agricultural Society.
Sadly Devora died in 1999, having outlived Bill by 20 years. However, four of her five children have followed her into the business. Susanna Rendall is Group Managing Director, and her brother Jonathan Loshak and sisters Tamara Unwin and Carmella Meyer are all Executive Directors.
The third generation is now proudly coming to the fore and Robert Rendall, Susanna's son, is the Managing Director of Peake Fruit. It is the energy, vigour and expertise of this younger generation that has secured the future development of the fruit-growing side of the business. The latest methods and technologies have been employed to ensure that we continue to provide our customers with the quality and varieties of fruit that they require.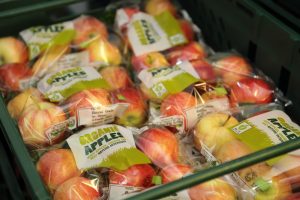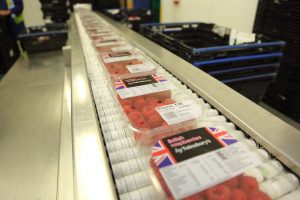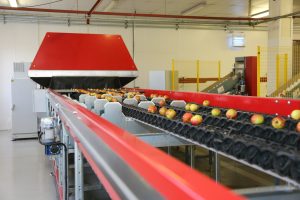 Boxford Farms' 2011 Top Fruit Coldstore Project was supported by the Defra and the EU

Boxford Farms and its subsidiary Peake Fruit's 2014 Added Value Project developments and improvements were supported by the Defra and the EU