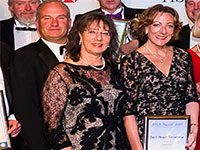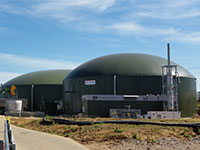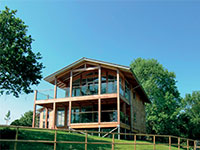 Stoke by Nayland Hotel, Golf & Spa and Boxford Suffolk Farms selected as "2015 Anglian Business Green 100"
The family directors, management and staff at Stoke by Nayland Hotel, Golf & Spa and sister companies Boxford Suffolk Farms & Peake Fruit are delighted to have been selected to join Archant's 2015 Green 100 companies, which will be published in October by the East Anglian Daily Times & Eastern Daily Press.
With partners New Anglia Local Enterprise Partnership, EDF Energy, Adnams, BDO, Specflue and Suffolk Chamber of Commerce, Green 100 celebrates the efforts being made by 100 Suffolk and Norfolk businesses who are actively leading the way in sustainable and environmental business practice and sharing these practices with others.
The family-owned Stoke by Nayland Hotel and Boxford Suffolk Farms submitted their application entry highlighting their investment in the Anaerobic Digester at Hill Farm, which uses bi product pomace from Copella to provide power to the farm and Copella plant, and the Bio Mass Boilers at the hotel which provide power to heat the hotel's hot water and indoor pool. They also included the solar panel placements on many of their buildings and lodges and all of the additional environmentally friendly and sustainable practices that are in place throughout the company's fruit farms, golf courses, hotel and country lodges.
Organisations have been selected using a range of criteria considering the implementation of new sustainable measures across each business, efforts in reduction of carbon footprint, design and production of innovative green products or working in the green economy across the two counties.
The celebrations took place at the Green 100 conference and lunch hosted at Orbis Energy Centre on Friday 16th October 2015 and the event was accompanied by a special 2015 Green 100 publication profiling the 100 businesses identified.
The 100 businesses identified were selected by an independent panel from both applications and nominations. The panel chaired by Johnathan Reynolds of Orbis Energy comprised of Iain Dunnett of the New Anglia Local Enterprise Partnership, Keith Moore of the Environment Agency, Ned Harrison Low Carbon Officer Suffolk County Council, Anna Martin of Groundwork, Richard Powell of Wild Anglia, Greg Luxford of Adapt at UEA and Tim Taylor of BDO. Full coverage of the event followed in both the Eastern Daily Press and the East Anglian Daily Times.