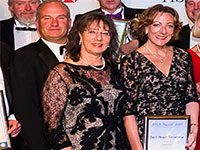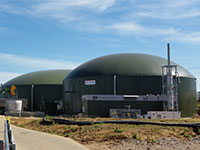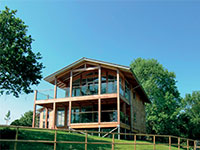 Family-owned Stoke by Nayland Hotel, Golf & Spa and Boxford Suffolk Farms win Best Green Enterprise BALE award
Hot on the heels of becoming one of the East Anglian "Green 100" companies the family owned Boxford Group – which incorporates Stoke by Nayland Hotel, Golf & Spa and Boxford Suffolk Farms – has just won another prestigious green award at the Suffolk Agricultural Association's annual awards dinner last week. The award for Best Green Enterprise business was presented to the two companies in recognition of their outstanding contribution to the environment. They have built a 750 watt Anaerobic Digester unit which is fed with pomace from the Copella juice plant and maize, and they have also installed five Biomass Boilers on their farm and at the hotel which are fed with wood chip from the golf courses and fruit orchards. These processes together provide power to Boxford Suffolk Farms, Stoke by Nayland Hotel, Golf & Spa resort and to the Copella processing plant. Solar panels have also been installed on all of the hotel, country lodges and farm buildings and environmentally friendly practices are strongly adhered to in the management of the golf courses and fruit orchards.
Family Group Director, Tamara Unwin said: "We are really thrilled to have been presented with this award which recognises our substantial efforts to reduce our carbon footprint, and to hopefully eventually become self-sustainable in both our farming and our hotel and leisure businesses. Our parents started farming here over 60 years ago – and were founder members of the Soil Association. They were always very conscientious about taking care of the environment and so would have been very proud to see the next generation continuing to follow these practices in all areas of the business".
Caption
The Anaerobic Digester plant at Boxford Farms
The eco-friendly Stoke by Nayland Country Lodges
Award winners – l to r Robert England, Boxford Suffolk Farms Director, Carmella Meyer and Tamara Unwin, Family Directors of Boxford Farms and Stoke by Nayland Hotel, Golf & Spa